GOJUKAI KARATE DO AUSTRALIA~Sydney Gojukan
[SCHOOL OF GOGEN YAMAGUCHI]

Latest News Pages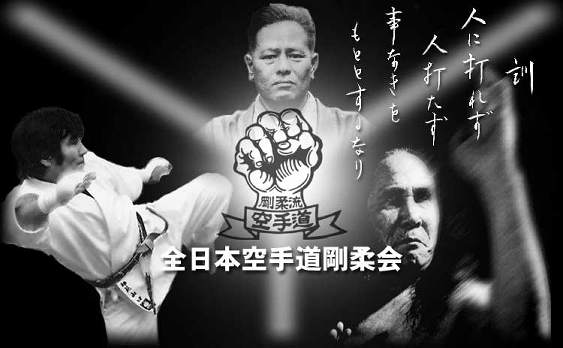 April 2009:
Message from Goshi Yamaguchi Hanshi to members of I.K.G.A.
Link Here
April 2009: Japan Tour September 2009 100th Year Anniversary Birth of Gogen Yamaguchi Kaiso Link
April 2009
: Goshi Yamaguchi Hanshi visit to Australia Link Here
March 2009
:Article on Tony Childs Shihan England
Link Here
February 2009
: Article on Peter Passis Shihan Greece
Link Here
January 2009
: Announcement from Goshi Yamaguchi Saiko Shihan
Link Here
January 2009
: Classes re- commence after Christmas Break @ Macquarie University Dojo/
Wombera Dojo / Marsfield Dojo Paul Starling Shihan/Mark Burton Shihan/David Harrison Jokyo/
January 2009
: Joseph Schaffer Sensei Visit from Germany Ryukyu Kobujutsu Hozon Shinkokai
January 2009
: 100th Anniversary of the birth of Gogen Yamaguchi Kaiso
Link Here

December 2008
: Article on
Giri by Paul Starling
Shihan
Link Here
and
Link Here
December 2008

:
Classes close for Christmas - Sydney Dojo's
November 2008
: Grading Macquarie University Dojo
October 2008:
Interview on Goju Kai Fan Site Facebook~ Paul Starling Shihan
1.
This is the
GOJU KAI FANS
Facebook Site
2
. This is the
Instructors & Students Group
(Closed) by Application
IKGA FACEBOOK PAGES GOJU KAI KARATE DO IKGA INSTRUCTORS & STUDENTS GROUP

2009 MEETINGS/ CELEBRATIONS/ SEMINAR & TOURNAMENT SCHEDULE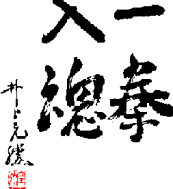 WRITTEN BY GOGEN YAMAGUCHI TO PAUL STARLING.
Founder Sydney Goju Kan Karate do : PAUL STARLING Kyoshi 7th Dan - VICE PRESIDENT IKGA